CELESTIAL COLLECTION
Live by the Sun, Love by the Moon. Dance under the Stars. Cosmic , Mystical jewelry for any beautiful Earthling.
Shop Collection
Peacock & Mandala Bottoms
Ready to make a statement?
Visit our amazing one-of-a kind , modern Chiyogami jewelry collection.
chiyogami jewelry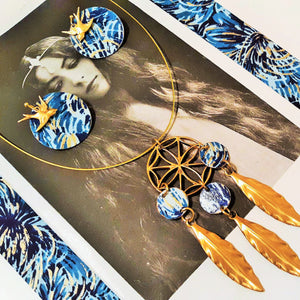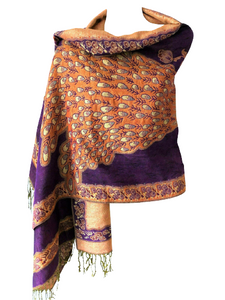 Shimmery Goodness
Check out our gorgeous Reversible Metallic Peacock Pashminas. Stand out from the crowd, wherever you go, wearing these beauties. Perfect for daily wear, any occasion and gift giving.
view Peacock Pashminas
Repurposed, means with purpose.
Our Repurposed Metal Jewelry Collection is all about keeping waste out of the landfill ,as well as creating something uniquely beautiful by bringing new life into something that would have been discarded.
Because of the nature of this process, this is a small batch collection resulting in a one-of- a-kind piece, that will never be replicated.
Each piece is inspired by nature, the beauty of imperfection and story telling. 
Rustic , Earthy and Poetic.
Three things that makes our hearts sing.
View THE COLLECTION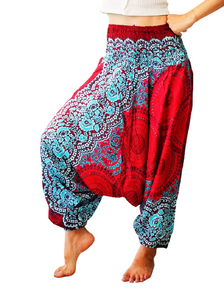 Get your comfy on...
Explore the latest patterns and eye-catching colors of our super-soft, baggy Aladdin/Gypsy pant trousers.
Handstitched by our friends in Thailand.
View all styles
Gypsea Caravan Bolos
We believe some things never go out of style - this is how we feel about Bolo ties. Often associated with Southwestern Style, our Bolos are modern, fun and unique. We are inspired by Southwest, Art Nouveau, Art Deco, Punk, Rockabilly and Bohemian aesthetics - and have something for everyone. Always, one-of-a-kind.